Published: 4 May 2023
The winners of the West Gippsland Catchment Management Authority's 'Your Weekend, Your Waterway' photo competition have been announced with winners in four categories being acknowledged and rewarded.
"The theme of this year's competition prompted people to get out and explore the wonderful waterways we have around the region," said CEO of the WGCMA, Martin Fuller.
"Not surprisingly, some lovely images have been taken and shared and I must say a big thank you to everyone who took part."
The photographs will form part of the WGCMA's annual Seasonal Watering Proposal document to be submitted to the Victorian Environmental Water Holder. Once approved, this determines allocations of water from storages released to promote and support healthy waterways and ecosystems.
"Environmental water plays an important role in improving the health of rivers and wetlands in West Gippsland and this is guided by Seasonal Watering Plans approved by the Victorian Environmental Water Holder," said Martin. 
The three waterways that receive environmental water deliveries in West Gippsland formed the photo competition categories.
The winners of each section were:
Durt-Yowan
Durt-Yowan (Latrobe River) anywhere downstream from Lake Narracan, including the Lower Latrobe Wetlands ie: Dowd Morass, Heart Morass and Sale Common.

Winner: Ellie Harrington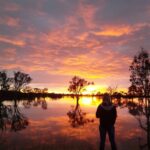 Wirn wirndook Yeerung
Wirn wirndook Yeerung (Macalister River), this category was open to entries of photos that were taken anywhere downstream from Lake Glenmaggie.
Winner: Claire Jobling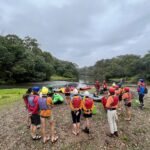 30 March, 2023