We are building a sustainable irrigation community…
The Lake Wellington Land and Water Management plan (2018) outlines how irrigators, industry and government will work together to achieve a highly productive and sustainable irrigation community that values and protects its natural and cultural assets.
The ten-year plan, developed with input from irrigators, industry and government, benefits irrigated land and the environment in the Lake Wellington catchment. It replaced the 2008 Macalister LWMP.
The final documents are available below.
All enquiries should be directed to Anthony Goode:
email anthonyg@wgcma.vic.gov.au
PO Box 1374, Traralgon 3844
or phone 1300 094 262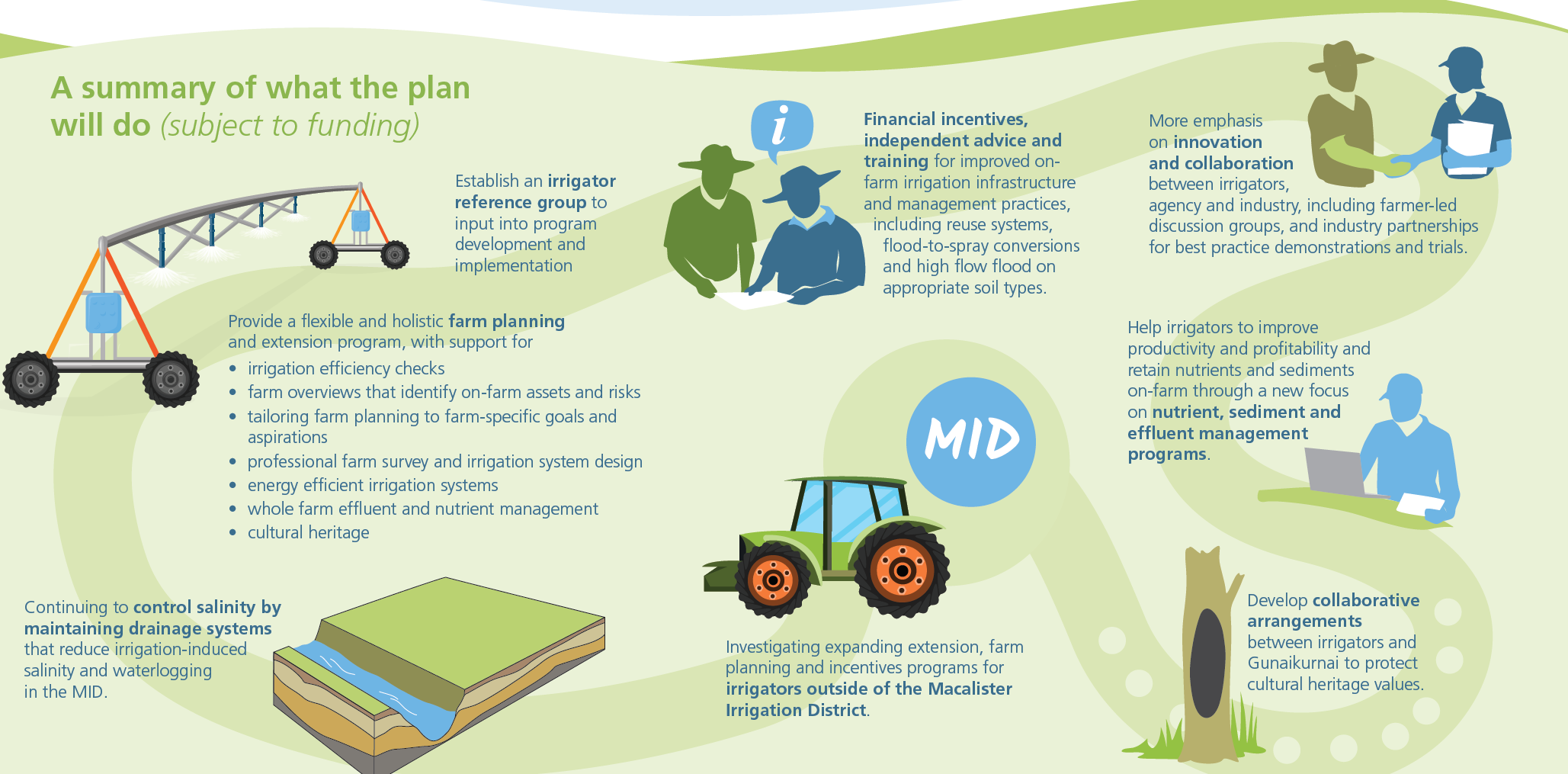 Other useful documents and links (updated 25 March 2022)
For more information on this project and others, subscribe to our newsletter, Catchment Snapshot.